Welcome!
Ever wondered when looking at an app? "How did they create this?" or "I wish I could create my own app". Newsflash! You're in the right house!
So what is the MIT App Inventor?
The MIT App Inventor is a visual programming tool created by Massachusetts Institute of Technology (or MIT) to allow everyone to build fully functioning apps in a fun and an enjoyable way. It uses a building blocks or jigsaw type approach to build fully functioning apps. The reason for this type of approach is so it allows everyone who is using the MIT App Inventor to appreciation and inspire the user and show pride in their work.
So let's Install the MIT App Inventor together
To fully set up the MIT App Inventor, you need the following:
A PC or a laptop to use the MIT App Inventor website
A phone or a tablet to download the MIT App Inventor App
Preferably you should use a laptop and a phone. But any combination will do!
Step 1:
In your PC/Laptop go to the MIT App Inventor website. Go to "Create Apps" and create an account. (Check the link above). After creating an account you should be redirected to the "Projects" page.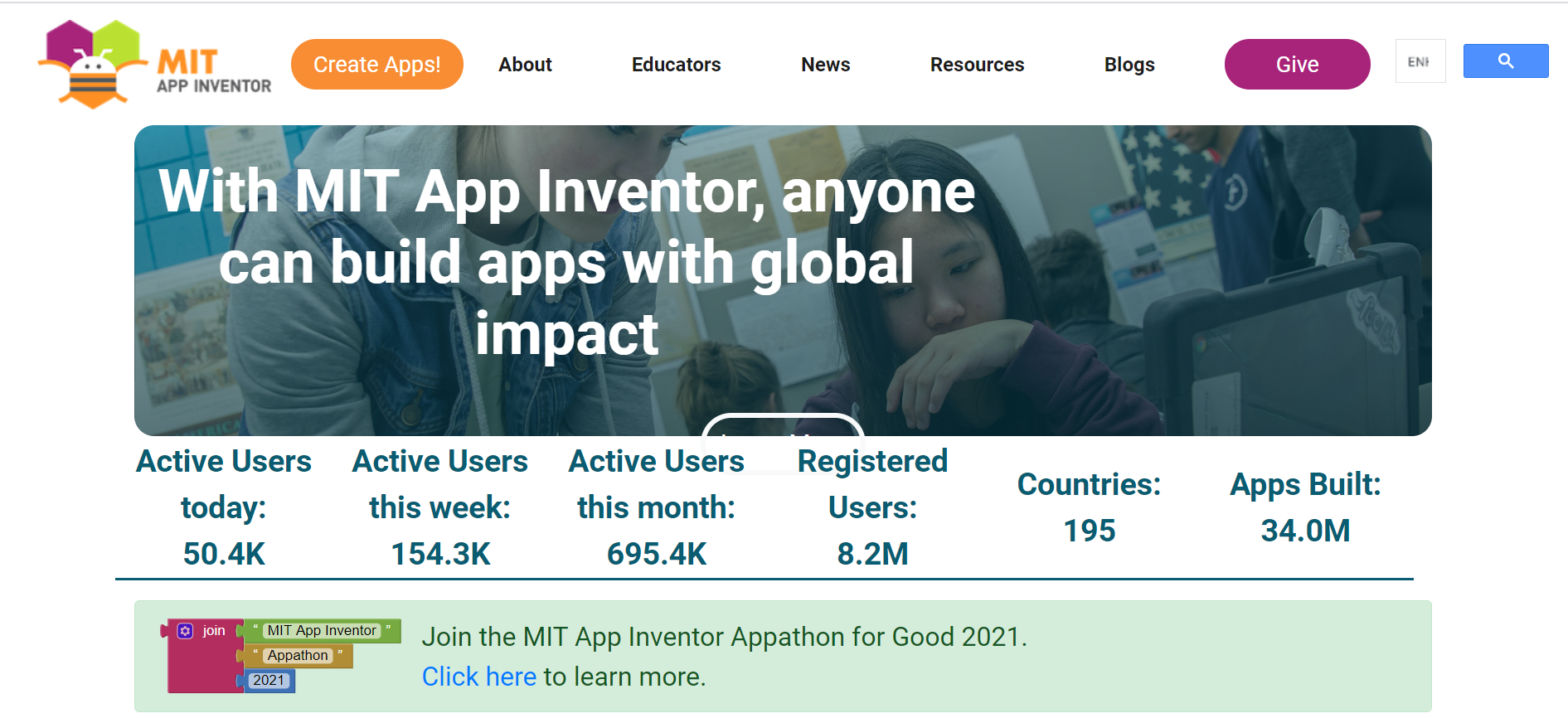 Step 2:
In your Phone/Tablet go to your device's app store (Google Play for Android or App Store for IOS) and download either the MIT App Inventor for Android Users or MIT App Inventor for IOS Users.

VIOLA! YOU HAVE OFFICIALLY SET UP THE THE NECESSARY REQUIREMENTS FOR THE MIT APP INVENTOR!
Created by: Ryan Orimaco